Developmental Toys for Babies, Toddlers, and Preschoolers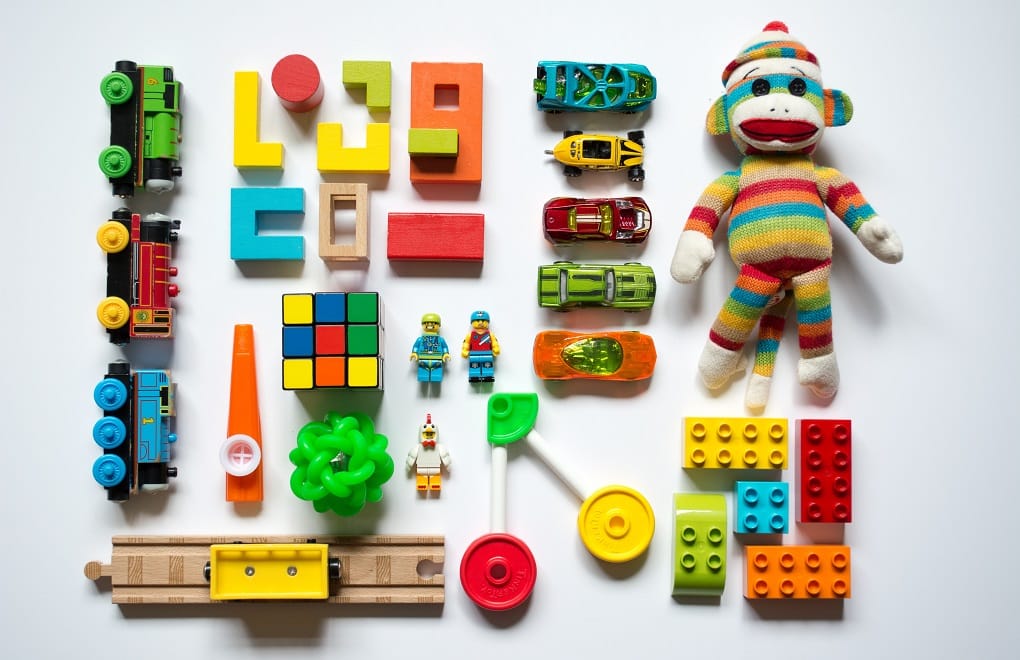 It\'s enticing to buy your babies the flashiest, most expensive toys; they should be the best, after all, right? That may be true in some cases; in others, not only will your little one be amused by the simplest toys, but they will also intensify their reasoning and help them develop better. These are some of the best developmental toys for babies, toddlers, and preschoolers.
Developmental Toys for Babies
Some examples of the best developmental toys for babies are; 
Bright Starts Oball Shaker: It\'s a teether, it\'s a rattle, and most importantly, a developmental toy children go nuts for. At either end, there are two easy-to-grab teething balls with a rattle packed with colorful beads that keep them together. When you move it in front of them, babies would be excited. They will shake, rattle, and roll it on their own when they get older. When those teeth begin to come in, they can even chew on it to find some relief.
Activity Gym Play Mat: It features various activities at every stage, along with lights, music, and colorful animals. This mat is built to help babies improve motor skills, both subtle and broad, from lying on their tummy to learning to sit all by themselves. Batteries are needed, but they are included in the package from the manufacturer, so it\'s good to go straight out of the box.  
Skwish Classic Rattle and Teether Grasping Toy: For its versatility and the fact that kids love it, this toy makes our list of baby toys. It is a toy that is both a teether and a rattle, helping them develop fine motor skills, perception of color, and more. For tossing in the diaper bag, it\'s a decent size and super lightweight, and it\'s made out of wood instead of plastic. It\'s easy for baby fingers to grab and shake, and as the beads shift back and forth on the dowels and rattle, it fascinates babies. One primary attribute of this toy is its ability to return to its original shape even after been squished. 
Developmental Toys for Toddlers
Toddlers are slightly different from babies in terms of choices and ability and process some kind of information. Getting them toys that aid their learning process is critical. Some of the developmental toys for toddlers that would suit both boys and girls are;
Little Tikes Basketball Goals: For toddlers, this is a fantastic basketball target and suitable for indoor or outdoor use. It\'s plastic, but it can be easily adjusted to six different heights and won\'t harm anyone crashing down accidentally. Though this may seem like a toy for boys, it would still sit well for girls. 
Melissa and Doug (band in a box): Music is a beautiful tool for toddlers to promote language development. Music has also been shown to use several different parts of the brain and study essential language elements such as rhythm and rhyme. Finger playing, simple songs, and exposure to other musical instruments are all excellent ways to encourage the production of language.
Wooden Puzzle: Wooden puzzles are a perfect toy for children and help them improve cognitive abilities such as matching and spatial perception. The exact form of mystery will be based on your child\'s age and skill. The above puzzle is ideal for a 2-year-old, whereas a 3-year-old would be more suitable for starting jigsaw puzzles.
Developmental Toys for Preschoolers:
These preschool toys can stimulate their imagination and creativity while improving fine motor skills, one of the most entertaining ages to purchase for.
Cobblestone Farm: This large wooden playset, just like a real farm, comprises a barn, a hay wagon, and a tractor parking spot. The various pieces can be slotted together to create the farm of your dreams, built with small hands in mind. However, animals are purchased separately.
Colourform Silly Face game: Centered around Charlie\'s Colorforms City, the hit Netflix series; this game is a race to see who can try to make the goofiest face. To land on a look and build up from there using the 68 bits, flick the spinner. Are you going to make a magician with cat ears or a scuba diver with a dumb hat? It\'s everyone\'s guess.
Kinetic Sand Sandifying Set: Do you know those oddly mesmerizing videos of cut or smooth textures being poured into soothing shapes? Your kid is the star now and can build their rewarding fun. Take your camera out and pick your equipment. To generate transfixing works of cinematography, you can dice, slice, squish, scoop, or grate your sand.
Conclusion
Developmental toys are not meant for decoration, flashy, or attractive; the purpose is to enhance perception and cognitive ability development. So cut yourself some slack and don\'t drain your bank trying to get the most expensive toys for your kids. The simplest toys could make the most impact.