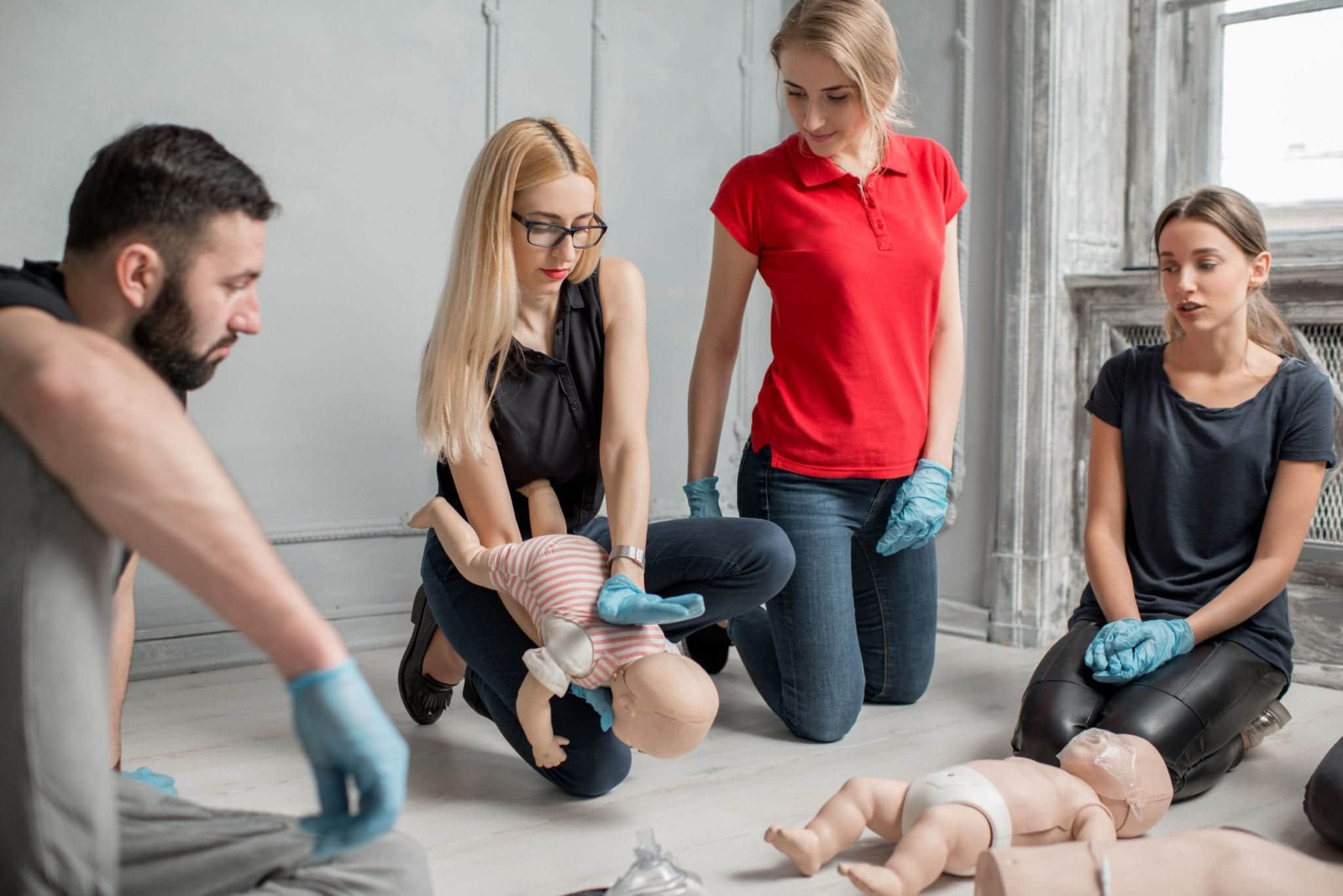 What can you do when you see your baby choking? Even though it is something every parent or guardian does not want to imagine, knowing the basics can be of assistance in potentially dislodging an object.
In this article, we will provide the basic methods you can help a baby choking and also list a few tips to prevent choking accidents in your home.
What are the steps you need to take assuming your baby is choking? Well, a lot of stuffs can occur quickly in emergencies. Therefore, we have made our point clear enough.
Step One: Check if your baby is actually choking
You may notice that your baby is gagging or coughing. We all know that any of them can be scary, but assuming it is just noise and they can breathe, then the baby is not choking.
Choking only occurs when a baby is not able to cry or even cough. The baby would not also be able to make any noise or breathe since their airway is fully hindered.
Step Two: Reach out to 911
The best idea you can think of when you find out that your baby is choking to reach out to a friend or family member or 911 services. Make sure you give a full explanation of the operation and give updates. It is very critical that you give vital information to the operator.
Step Three: Place your baby face down on your forearm
For support, simply use your thigh. Then, use the heel of your free hand to deliver five blows to the area between their shoulder blades. If you want these blows to be effective, then they should be strong and quick at the same time. Your baby's airway should then experience vibrations and pressure that will hopefully force the object out.
Step Four: Place your baby over their back
Place your baby on your thigh and also place their head lower than their chest. After that, use your index and middle fingers to locate your baby's breastbone. Use enough pressure to press the chest down. Make sure you do this at least five times. When you perform this action, then the air from the lungs will be pushed into the airway. This will also potentially force the object out.
Step Five: Repeat Step One to Step Four
Let us assume the object dialed to dislodge, simply go back and repeat the same instructions. In other words, give vital information to the 911 operator immediately your baby loses consciousness. Then, repeat the chest thrusts.
What can make Babies Choke?
It can be scary to even imagine this scenario, but it can happen. You may even be astonished that food can also result in your baby choking. That is why it is critical to introduce only age-appropriate foods, particularly purees, to your baby after they are four months old.
Foods such as hot dogs, grapes, nuts and seeds, popcorn, chunks of meat, chunks of vegetables or raw fruits, hard candies, chewing gum, peanut butter, etc can result in your baby choking. Other stuffs that can make your baby choke are as follows;
Dice
Pen caps
Marbles
Button batteries
Coins
Toys with small parts
Latex balloons and
Other tiny small household items
Read more