6 Best Baby Toys for Development and Learning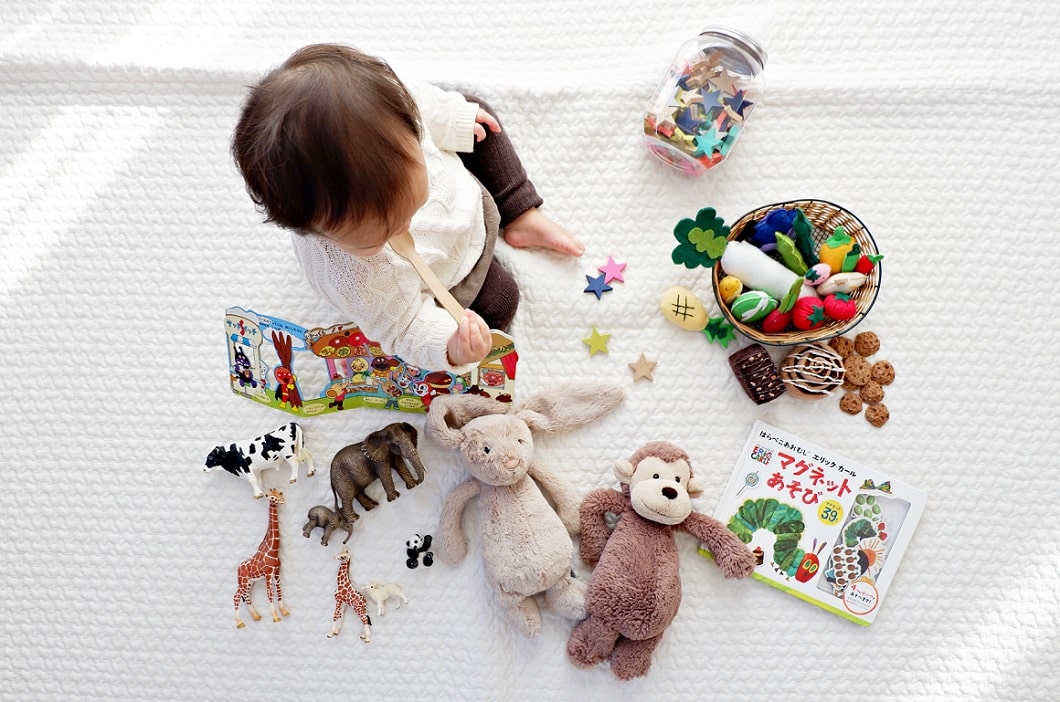 As a child grows, learning through the presence of material things sticks to the brain quickly. In selecting toys your baby plays with, you need to be very careful. Select that which can contribute to the baby\'s growth and development. The best baby toys will encourage learning, creativity, development, imagination, motor skills, problem-solving, reading, writing, etc. Playing is part of babies because it is through this; they learn and explore the world around them. To them, playing is like observing, experimenting, and discovering things. This helps them develop and practice intellectual, social, and physical skills.
Playing is a natural way of learning things over and over for babies without getting bored. It keeps them interested and motivated as they learn, practice, and master several skills while having fun.
What are the criteria to consider in selecting toys for your baby?
You might wonder which of the toys will be suitable for your child\'s age. Kids love to play with almost everything around them. The parents must bear in mind that when selecting toys, you need to consider certain factors. The fact that toys come in different shapes, sizes, and designs make you more confused at which exact one to choose for your baby.
Age is one of the necessary things to consider when choosing toys for your baby. The older the baby, the more understanding of things the baby would have. Therefore, the color and shapes are used to capture the child\'s attention and imagination while testing their creativity. If the baby has older kids, you need to put them into consideration as well. You won\'t want to purchase what will benefit one kid only and put the rest in hostility among them. You will want the bond to continue by ensuring they all still play together.
When purchasing the baby toys, you must be able to identify the educational and aesthetic value. How safe is the toy for the child while playing with it? No injury should be sustained during the process of playing with it. What benefits or use is it to the child\'s development and learning? What can your baby learn from using the toy? The toy must be able to aid their learning skills and development. You need to know what your kid likes and his abilities and desires when it comes to selecting toys.
Also, you need to consider the environment in terms of space, where the child will play with the toy. You can\'t live in a small house and buy big toys that will occupy the whole area and not give the child enough space to even play with the toy. You need to know how to use the toy. Can the kid handle it all alone or needs the parent\'s assistance?
Therefore, you need to select the right toy for your baby as it will serve as an investment. The child will be able to learn one or two things while playing with the toy, which will help in the child\'s development. It must also encourage creativity in the child. The child must be able to develop different things from using the toy. The toy will also be a source of great pleasure that will grow with the child.
Read Also: 5 Brain Boosting Nature Activities for Your Baby's Health
What are the best baby toys to improve your baby\'s development?
There are many toy options available for parents when selecting toys for their baby\'s development. Some of these toys include (but not limited to):
Sassy floor mirror. This toy is suitable for social skill development. Social skills are needed in effectively interacting with other people. Also, it enables us to read and interpret communications easily. A baby develops social skills right from birth and continues to improve it as they grow. Sassy floor mirror encourages your baby to observe human behavior, especially when they look into it. They see a perfect reflection of themselves and how they act. Hence, the mirror is necessary for your baby\'s social skill development.
Infantino textured multi-ball collection. It includes balls made of different textures, shapes, and sizes. Infantino textured multi-ball collection is best for babies because they can use their hands and mouth to explore the toy. It is essential for sensory play and development. Because the toy has different textures, it makes it ideal for sensory play. Sensory play assists in developing your baby\'s senses, including touch, smell, and taste.
Rolling car or bicycle. It helps in developing cognitive skills. This type of toy focuses on imaginary play and helps your baby start processing information, reasoning, and expressing emotions. The cause and effect are learned as they push the car or bicycle to let go. You can use simple commands like \"stop or go\" while playing with the toy. Cognitive skills will help your baby to learn how to understand and solve problems.
Touch and feel learning toy board book. Board books are the best toys for encouraging language and speech development. You can assist them by using their hands to scribble letters on the board. You can also use their hands to point at pictures and explain what they mean, as this will sharpen their expressive language skills. Babies develop their language and speech skills at their own pace. Parents are usually happy when they heard their baby speak his or her first word. When you read and talk to your baby always, it will encourage the development of language skills.
Sprout ware stacking cups. When your baby plays with a set of stacking cups, your baby will develop objects permanence skills. It is the skill that enables your baby to recognize that objects such as favorite toys, mom, or dad still exist even when they are out of sight. Toys that involve hiding will hasten the development of this skill.
Basics snap-lock beads. Beads are usually versatile toys that enable kids to learn how to grasp, manipulate objects with the hands, push, and pull. This kind of toy is very portable to carry around at any time. This toy enables babies to develop their excellent motor skills, which are involved in the coordination and use of small muscles like the hands and wrists.