Snoring and Grunting in Babies; What to Know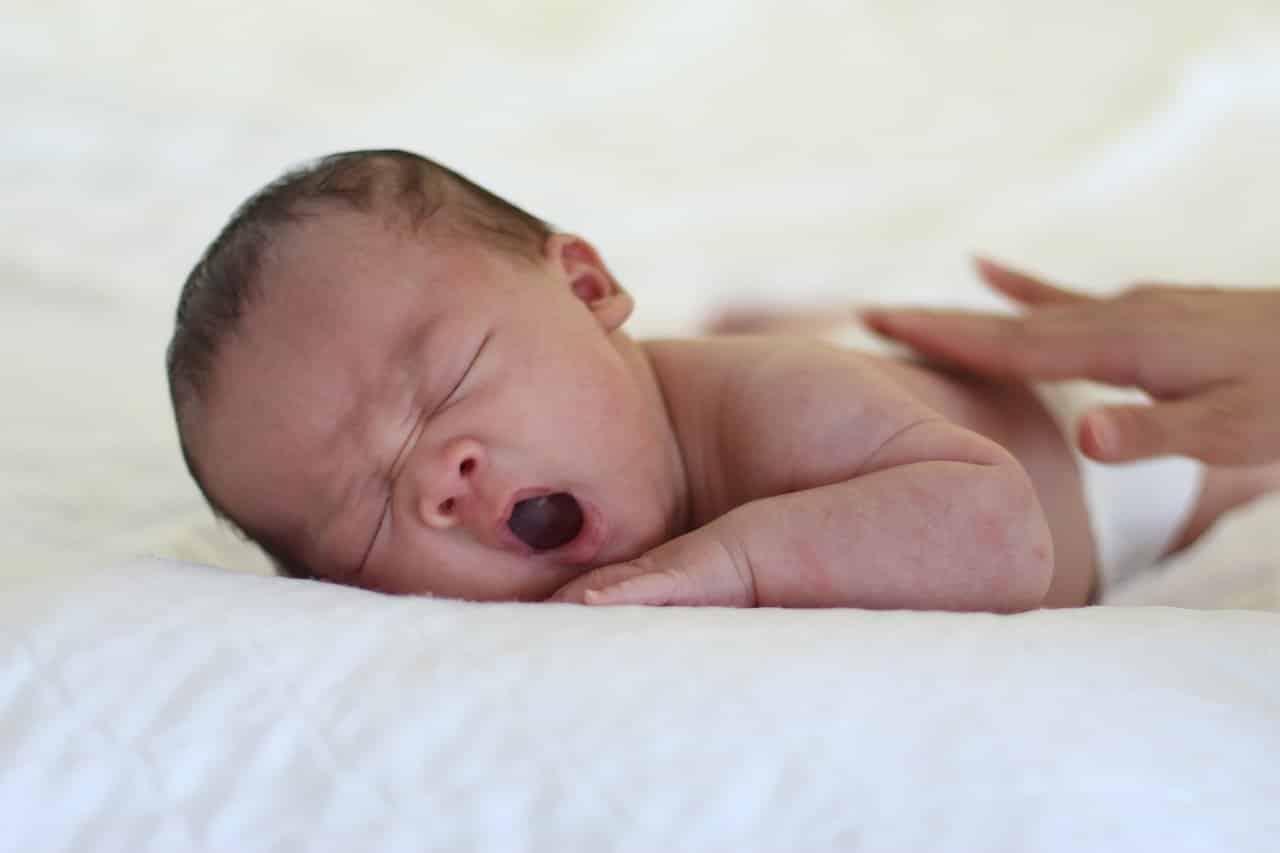 Many babies and young children usually have noisy nighttime breathing, but 7 to 12% of babies snore more than three nights a week. It could be because of nasal allergies (triggered by dust, dust mites) or excessive dryness in the room. Mild blockage caused by large tonsils and adenoids is the most common cause of snoring. Tonsils and adenoids are special lymph glands located at the back of the nose and throat; they serve as our protection patrol, churning out squads of antibodies and white blood cells to capture viruses and germs before they sneak into the body.
When the throat muscles relax during sleep, those soft tissues collapse slightly; that is not a problem; the whole breathing "tunnel" can narrow dramatically if your child has big tonsils and adenoids. With each deep breath, the child\'s throat closes up.
Ways to Ease Snoring and Grunting in Babies
There are a few ways to help your baby or toddler breath more quietly and sleep more restfully at night:
Put a thickly folded blanket under the mattress at the head of the bed to elevate your child's head 3-4 inches.
Moisturize the air with a cool-mist humidifier.
Dispose of dairy products such as milk, cheese for 1-2 weeks.
Keep pets away from your child's bedroom.
It would be wise to have your child checked by a doctor if your child\'s snoring problem persists.
Sleep Breathing Disorder That Causes Snoring in Children
Around 3% of children suffer from more severe snoring and a disease known as SBD (sleep-disordered breathing) Sleeping with mouth open, using a gravelly nasal accent, drooling on pillow, headaches, and being too tired are all symptoms of SBD. Children who are overweight or obese are more likely to have this problem, but it is not limited.
Children with SBD can be startled awake frequently during the night! Children with SBD can have dark circles under their eyes, yawn all day, become irritable, \"hyper,\" forgetful, and accident-prone. It also weakens the immune system, impairs learning, and increases the risk of high blood pressure and heart disease.
Your pediatrician may prescribe medication (such as oral or inhaled cortisone or a leukotriene inhibitor) or surgery to remove the tonsils and adenoids. Consider getting a second opinion if your child is obese or older than 7. Consider getting a second opinion before scheduling surgery. These children will not improve as a result of the process. The majority of snoring in children goes away after a few changes to their sleeping condition or diet.
Grunts in Babies
Newborns do not speak, but they do have their language to communicate with their parents. They sometimes make odd noises that can trigger shock/surprise in their parents. If you have a baby, his occasional grunts will lead you to believe he is in pain and cause you to be concerned. If your baby grunts, you should seek medical attention right away. Newborns usually grunt when they are having breathing problems. When a baby has digestive issues, he can make odd noises that should not be confused with grunting. When your baby grunts, it\'s a sign of a respiratory problem, and you should take him to the doctor.
Is it Normal for a Newborn to Grunt?
Have you experienced your newborn grunting? Since their organs are still growing, a baby grunts. As he uses their diaphragm muscles to move his intestine, they pressure their voice box or larynx, which causes him to grunt. The grunting that occurs as a result of this phase is abnormal. A newborn does this to keep the alveoli from collapsing. If a baby is bloated, it may make noises, but this is not the same as grunting.
Causes of Grunting in Babies
Babies make different noises for different things. Babies grunt when they have a problem in their respiratory system; sometimes, it may be because of other issues.
Respiratory Problems: This is likely to occur in premature babies; it can also happen to babies who have had a normal birth. When a baby has respiratory issues, along with grunting, some other signs such as unusual breathing movements, skin turning blue, nasal flaring will be noticed; these are usually a response to hypothermia.
Delay in the Development of Organs: premature babies may have organs that are yet to mature or still to develop. Hence they may grunt.
Sepsis: This is a severe condition where a baby is affected by an infection that runs in the blood. This condition is accompanied by other signs like loud grunting, which happens due to breathing difficulty.
When to Consult a Doctor
If your baby grunts because of some severe health issues such as respiratory problems, you should consult a doctor.
Conclusion
Snoring and grunting in babies or toddlers are reasoned as developmental signs and are not a cause for alarm, but if left unchecked, they can cause so much discomfort for the baby and, in the long run, you. Keep a close watch on your kids and report any abnormality to your childcare expert.