Things You Should Understand if You Have a Baby and a Pet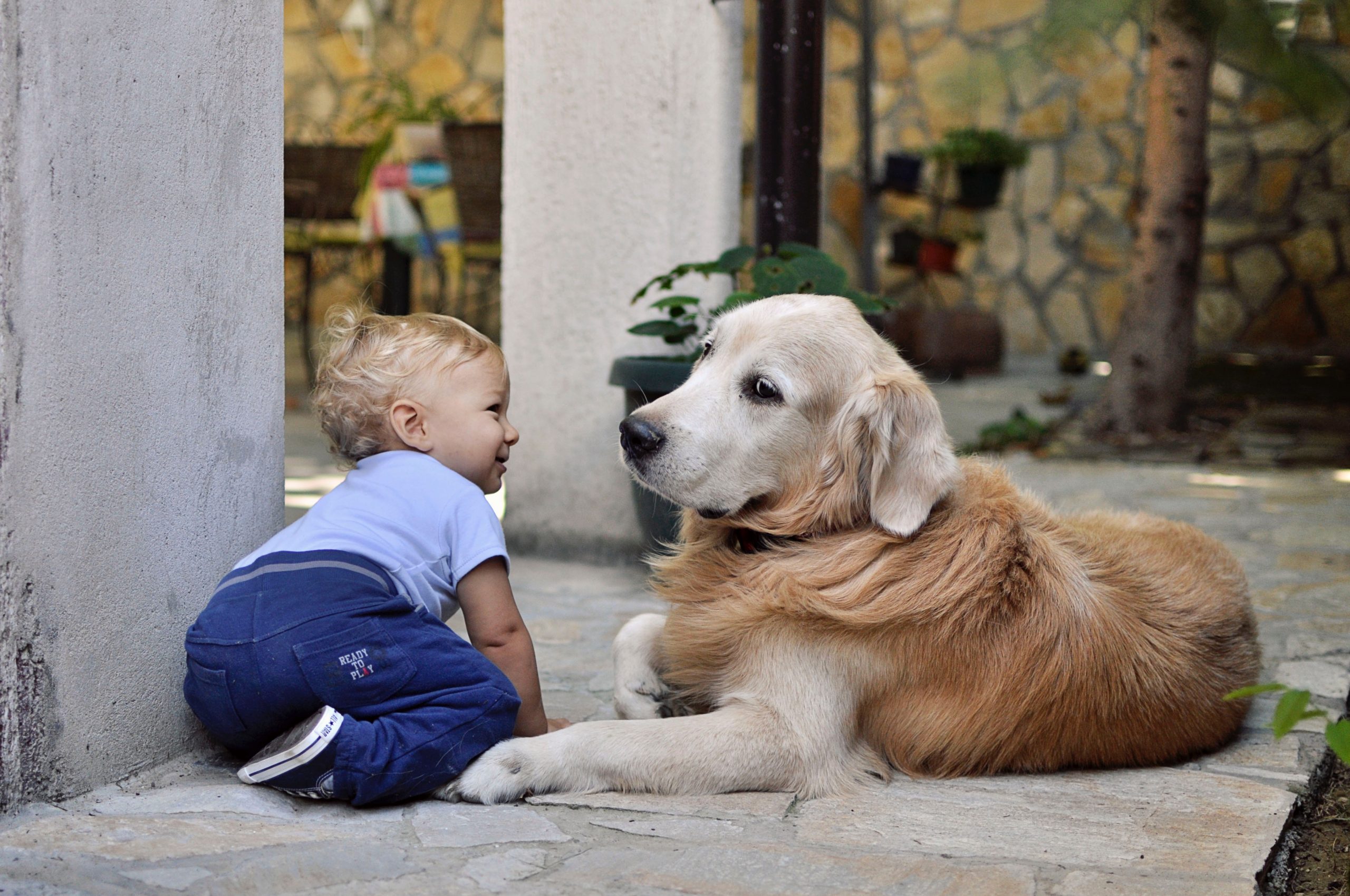 You most likely had your pet before your baby, and your pet is a major part of your family circle and daily routine. Now that your baby is either on the way or has arrived, everyone including the pet, has to make major adjustments for the baby. The most common pets are dogs and cat and the way you help them adjust to your baby goes a long way in the way everyone fares.
Your pet is well aware that a little one is on the way, and if it's your first child, then you should prepare your pet for the ultimate switch of attention. One interesting thing about pets is their loyalty and sense of smell. They will listen to instructions you train them with and you can use their sense of smell to the advantage of the baby and pet.
Things to Do
Before the baby is born, constantly tell your pet that new addition to the family is on the way.
Before bringing the baby from the hospital, you can get your pet to sniff the clothes the baby has one so that your pets get familiar with the scent of the baby on arrival.
When you are ready to introduce your baby to your cat or dog, make sure it is done under strict supervision. Don't allow the dog to lick the ears or body of your baby. Since Cats can be so unpredictable, do not allow your cat to get too close on the first introduction.
It will only be wise to keep your dog on a leash for the first few weeks anytime he is around the baby.
When your baby starts to crawl, keep the cat litter far from him or her. Your cat could have parasite toxoplasma, which is not safe for babies.
Things you shouldn't do.
Do not leave your baby in a walker, crib or swing alone with your pet
Don't leave your baby on the floor with your dog and cat, especially when they have shown aggressive behaviour.
You shouldn't raise your voice on the pet. Show your pets the same affection and attention before the arrival of the baby.
Do not shy away from being affirmative when communicating with your part. Always stand by your no when you want them to behave properly.
Benefits of having a pet at home
Some research has shown that having a pet at home has some benefits for your baby.
Children that grow with pets around them grow up to be healthy and happy. Pets around them prevent them from developing allergies as adults. They build immunity to allergens they would have been exposed to as babies.
Parents and child bonding time is developed during dog walking time. You can also walk the dog with the baby in the stroller helping you exercise.
Several respiratory illnesses are absent in children who grew up with pets around them
Your baby will grow to learn how to treat animals better as you teach him or her to do better with animals.
Whatever you do, do not neglect your child and your pet. Always be proactive, full of care, and be attentive to the concerns of all parties involved.