Woman Sets Record After Giving Birth To Nine (9) Babies In A Single Birth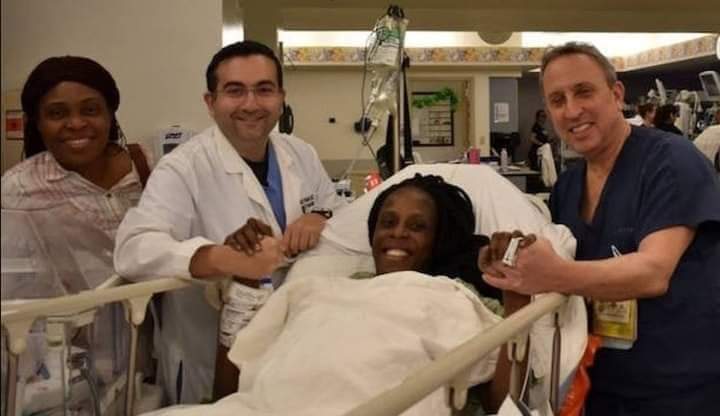 On the 6th of May, 2021, a young lady from Mali sets a record after giving birth to nine babies alive in a single birth. When she was still pregnant, doctors had already informed her of the number of babies she was carrying, although gave the wrong number. According to the BBC, these doctors detected only seven babies on ultrasounds.
This lady, by her name, Halima Cisse gave birth to four boys and five girls in Morroco. She was taken to Morroco by the Mali government for specialist care. According to her husband, Adjudant Kader Arby,
'I'm very happy and my wife and the babies are doing well.'
A team of 25 paramedics and 10 doctors assisted with the cesarean delivery. According to a medical doctor of the Ain Borja clinic in Casablanca, Youssef Alaoui,
'The delivery was extremely rare and exceptional. The preterm babies weigh about 1-2 pounds each and will be kept in incubators for 2 or 3 months.'
This young lady pregnancy became so popular in Mali when doctors felt that she was carrying septuplets. The doctors were bothered about the babies survival and even her welfare, so the health authorities intervened. Cisse was transferred to Morocco after a two-week stay in a Mali hospital.
Also, in the words of Alaoui;
\"Arby is still in Mali with the couple's older daughter but says he has been in regular contact with his wife. He told BBC Afrique that he's not worried about the babies' health and that the family has received overwhelming support. Everybody called me! Everybody called!" he said. "The Malian authorities called expressing their joy. I thank them … even the president called me.\"
See photos below;