Keto Cookbook: Healthy, delicious, keto versions of your favourite meals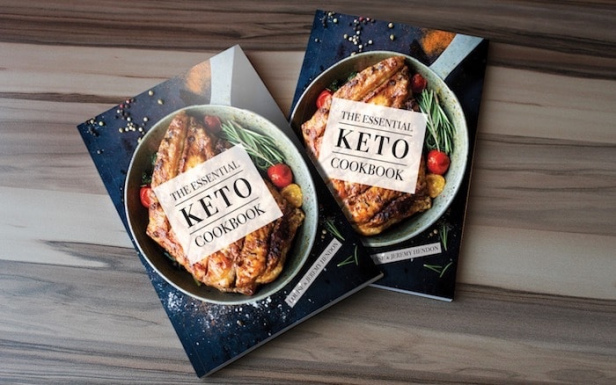 Nothing feels right, like eating a sumptuous meal dripping with all its sweetness and yet healthy. People eat for various reasons; some eat to keep their stomach full, satisfy hunger or cravings, and some eat to lose weight and stay healthy.
We want you to eat, enjoy your food while you are on a healthy meal treat, and be satisfied even with little portions. If you are reading this, I suppose you are on a weight loss journey or finding ways to keep fit. You are what you eat. This statement couldn\'t be truer. Many health-related issues stem from what we consume into our bodies.
Eating for Weight loss
Many weight-loss methods have come up within the past decade, and everyone tries to find out what works for them. One of them that has proven to work with many is the keto meal plan.
In case you are wondering what keto diet means, it is short for a ketogenic diet. A ketogenic diet is simply a diet with low or no carbs, moderate protein, and a high-fat diet offering many health and weight loss benefits.
How does Keto diet work?
The process by which the keto diet works is called ketosis. Your body runs on the carbs you consume daily. When you take fewer carbs, it means your body will quickly run out the fuel pushing its engine. But because the body must function and your brain must survive, it starts to break down the fat and protein. This process helps you lose weight.
Many times, the Keto diet helps you lose weight more than other foods because it takes more calories to convert fat into energy that it takes to convert carbs into energy. Fats and protein are also more filling, and you get to eat less quantity of food and less hungry.
Benefits of Keto diet
While a keto diet is perfect for women on a weight loss journey, that is not the only pros from the keto meal plan. Keto diet has many health benefits and body serving goals. Keto meals are good servings for diabetic and prediabetes patients by boosting the sensitivity of insulin in the blood and cause fat loss, especially for Type 2 diabetes. Other health conditions that research has shown keto meals have affected positively are heart disease, Alzheimer\'s, certain cancers, Epilepsy, Parkinson\'s disease, acne, and brain injuries. The keto diet has improved their symptoms significantly and helped their overall wellbeing.
What to avoid on a keto diet?
You want to avoid certain types of food when you are on a keto diet. It would help if you avoided Soda drinks, regular snacks, ice cream, food form grains and starch, fruits, peas, kidney beans, potatoes and other tubers, carrots, vegetable oils, processed condiments, and Alcohols.
What Should you be eating on a keto diet?
It would be best if you got the Keto Cookbook that promises you and your family great tasty meals
Keto meal with all its benefits doesn\'t go down well with some people because of the taste. There are several keto ingredients which are not so healthy and keto recipes which your family and even you might not enjoy, not only because they are boring but because they don\'t give the satisfying taste you desire from your meals. Here is this great Keto recipe book, \"The Essential Keto Cookbook,\" which has 105 savouring mouth recipes that promise to change the way you and your family perceive keto meals. A recipe book that is written out of passion and the need to find a solution will be worth it. You can lose weight, eat healthy while enjoying your meal, and having great family time. You can get your free copy of the book HERE while you only handle shipping.