You may be amazed by the way your tummy looks after birth, and we know that losing belly fat after having a baby is one of the top priorities for new moms. Postpartum wraps are popular among women, as it has been around for a long time, and a lot of women use it before or after childbirth.
Postpartum belly wraps are wide and adjustable elastic fabrics that cover your ribs down to the top of your hips. They are used to reduce pain, provide support, and helps increase mobility and body positioning after childbirth.
These postpartum belts work best and faster when combined with exercises and consistency matters as well. If you're thinking about getting back in shape, here's how to find the right one for you. It is going to take some time and effort, but eventually, you will get that pre-pregnancy body back. Moms who have just had a cesarean section would have less pain as well as reducing the pressure off your incision while it heals.
Here are some benefits of Postpartum Belts
Provides support to the lower back
It helps you get back in shape after childbirth
Belly wraps help in reducing postpartum body pain
It allows moms with C-section to minimize pain and pressure from the section while they heal
It helps in body shaping and tummy reduction
Promotes blood circulation to assist with healing
It helps to reduce swelling
Postpartum wraps help to enhance posture
Why Do Women Wear Postpartum Wraps?
There are several reasons why women wear postpartum wraps. Most women hate when they look lumpy and frumpy for months after childbirth. Because the body of women changes before and after pregnancy, it is understandable to get back into shape soon after childbirth.
Below are some of the reasons why women choose to wear postpartum wraps;
For Abdominal Support: After childbirth, the stomach muscles are shot for some weeks or months, using postpartum wrap helps to give abdominal support to your stomach. For women who had C-section, it reduces the pressure from your surgical wound and helps reduce lower back pain.
To Regain Body Shape and Posture: Before or after pregnancy, your body shapes and posture will continuously change. Postpartum wraps are highly advisable to help regain your prepregnancy body shape.
To ease healing: If you've just had a C-section, using a postpartum wrap can help you recover and heal faster with less pain. It also soothes body pain and helps you to feel more comfortable as you heal.
Tips for choosing the best postpartum belly wrap
If you're thinking of getting a belly wrap soon, here are some things you should consider before buying one.
Comfortability: Before choosing a belly wrap, you should think of your convenience. You don't want to buy a belly wrap that will suffocate you, or that will be too tight on you. It would be best if you went for one that will make you feel comfortable while you wear it. Look for belly wraps that will be adjustable or stretchy that can be easily adaptable for your body.
Ease of Use: Postpartum belly wrap should be easy to use. Choose a belly wrap with user-friendly designs or instructions on how to wear it.
Cost-Effective: Before choosing a belly wrap for yourself, go with something that is pocket-friendly and will still be easy to use for you and comfortable for your body.
Quality Fabric: To enjoy using a postpartum belly wrap, you should get the one with quality fabric. It should also allow for air circulation.
Fitted: The best belly wraps are always fitted around your stomach without sliding or shifting. You don't want a belly wrap that will inconvenience you and make you keep adjusting it on your body from time to time while you're wearing it.
If you're ready to get a postpartum corset for yourself, here are 9 of the best you should consider buying for yourself.
1. Nebility Women Waist Trainer Corset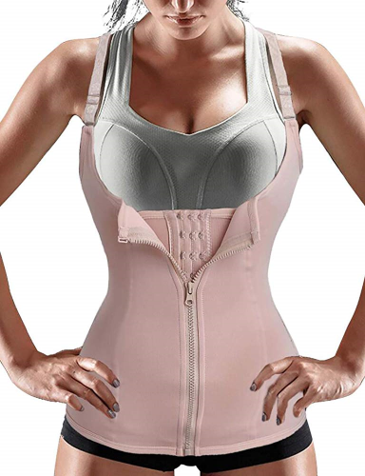 Features:
The Nebility Women Waist Trainer Corset is a waist training vest that is made of good quality polyester and soft spandex fabrics.
It is breathable, comfortable, elastic, flexible, healthy, moisture-wicking, smooth, and stretchable, making it easy to use.
It is designed for all-around postpartum recovery.
The waist trainer has two shoulder strap makes it easily adjustable to give your body an attractive curvy look.
---
2. Goege Summer Postnatal Recovery Support Girdle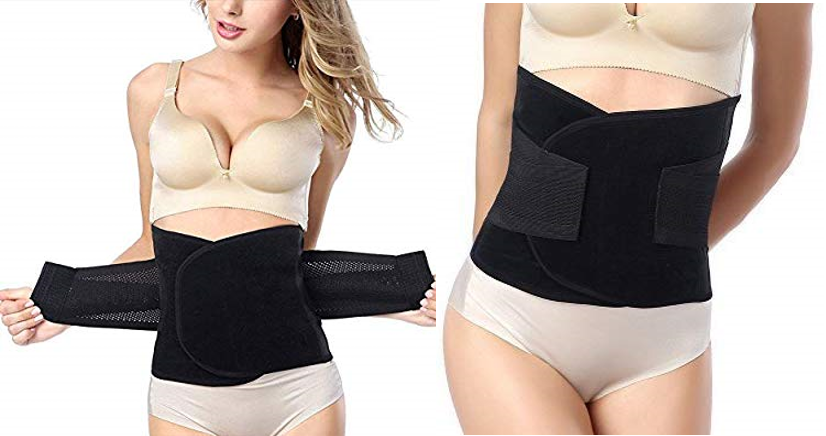 Features:
The Goege Summer Waist Trimmer Belt is made with the best fabrics to make your body feel comfortable and light weighted in it.
It is adjustable, breathable, stretchy, and easy to use.
It is designed to provide support to your lower back and also improve your posture.
---
3. KeaBabies 3 in 1 Postpartum Belly Support Recovery Wrap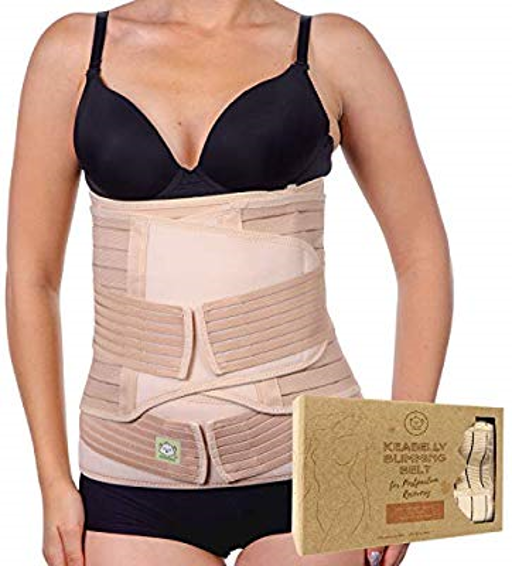 Features:
The 3 in 1 Postpartum Belly Support Recovery Wrap is made of soft and breathable fabrics, making it suitable for use at any time of the day.
It is made of an elastic belt, which makes it adjustable, comfortable.
It's firm, flexible, stretchable, and provides optimum support to realign with your body any time you wear it.
---
4. BRABIC Postpartum Girdle High Waist Control Panties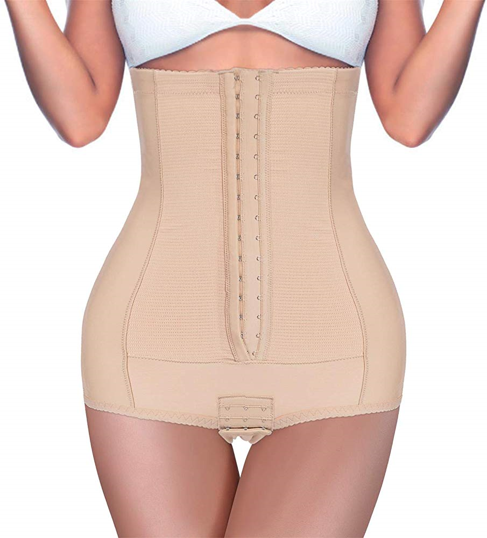 Features:
The BRABIC Postpartum Girdle has a butt enhancer and waist trainer feature.
It helps to give you back support and a correct posture that will prevent it from rolling down when it is worn.
It is designed to help control the tummy and smooth your bumps and bulges.
The girdle also helps to tighten the bottom and lift your hips, giving you a curvy shape.
5. DICOOL 2 in 1 Postpartum Belly Wrap Back Support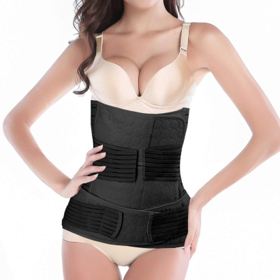 Features:
Dicool is a budget-friendly postpartum belly wrap.
It is an easy to use postpartum belly wrap designed to meet all your postpartum healing process.
It helps in transitioning of the uterus, shrinking it down to its normal size.
---
6. Ursexyly Women Waist Trainer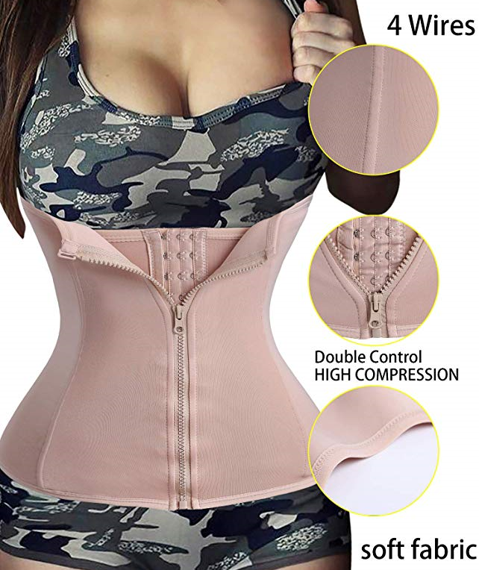 Features:
The Ursexyly Women Waist Trainer is made of a zipper and hook waist trainer, which is comfortable for daily usage.
It helps in flattening the abdomen, gives you posture standing erect training, and provide postpartum recovery.
This waist trainer is made of excellent materials, making it breathable and flexible for your usage.
---
7. Twins Flame Women's Waist Trainer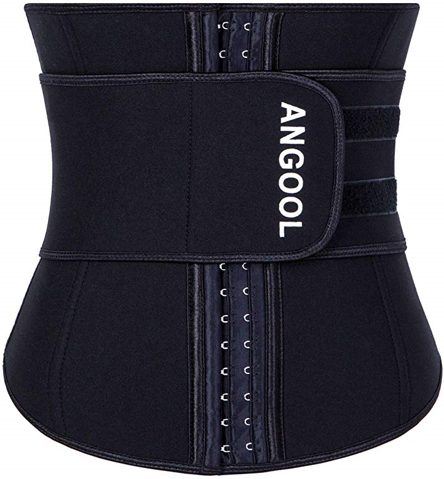 Features:
Twin Flame is designed with high-quality fabric, which makes you sweat during sports.
This waist trainer is made of spiral steel boned, which will help to shape your tummy.
It helps to define your waistline, provide postpartum support, and provide lumbar support for back pain relief and posture correction.
---
8. NYOrtho Abdominal Binder Lower Waist Support Belt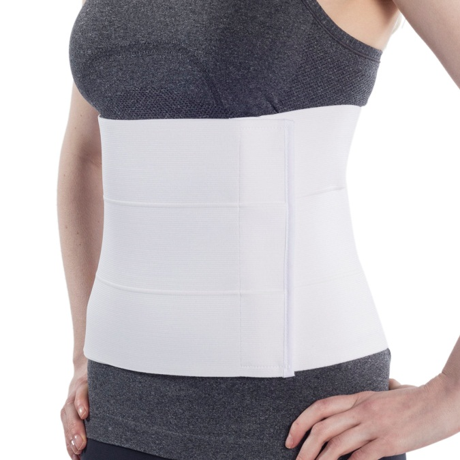 Features:
This belly wrap is essential for postpartum recovery.
It helps to get your body back to its former shape before childbirth.
TIt helps in improving postpartum healing and reducing post-surgery complications for men and women.
It is designed for use for both women and men and provides support to the lower back for women.
---
9. ChongErfei 3 in 1 Postpartum Recovery Belly Wrap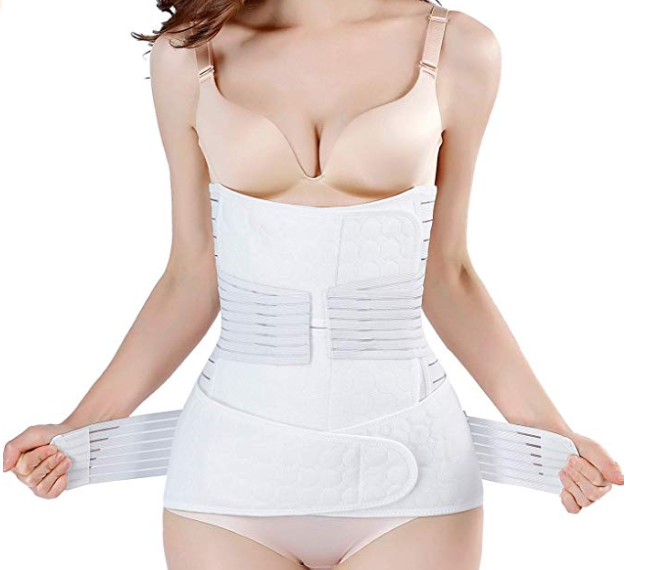 Features:
This postpartum wrap is a breathable belly wrap that will make you comfortable on your skin.
It is easy to clean, easy to use, and gets easily fitted around your stomach once worn.
This wrap has boning built in which helps to give enough support to help your lower back, pelvis, belly, and waist.
It makes use of Velcro closures instead of a trickier hook, making it easy for air to circulate underneath.
Postpartum belly wraps provide general postpartum support after childbirth. They help you in regaining your body shape and posture, reduce belly fat, help you to look good, and keep fit.
Before buying a postpartum belly wrap, be sure it will be comfortable on your body, and breathable. It must be adjustable, budget-friendly, fitted, and made with the best fabric to make it easy to use and wear.